Ready?

LET'S BEGIN!

Part 1
Learn About Hemp, the Genesis Plant!
First, Watch these videos
Before you join my team, you need to know the truth about HEMP, "The Genesis Plant"!
Hemp is meant to be part of our food chain, our bodies were meant to consume it. We have a system within us known as the endocanabinoid system which functions with cannabinoids.
As a society, we have been deprived of phytocannabinoids since the prohibition of marijuana, until recently.
Why haven't we heard this before? The answer is simple, we have been betrayed! The power of hemp is unlimited, and its future starts now with YOU!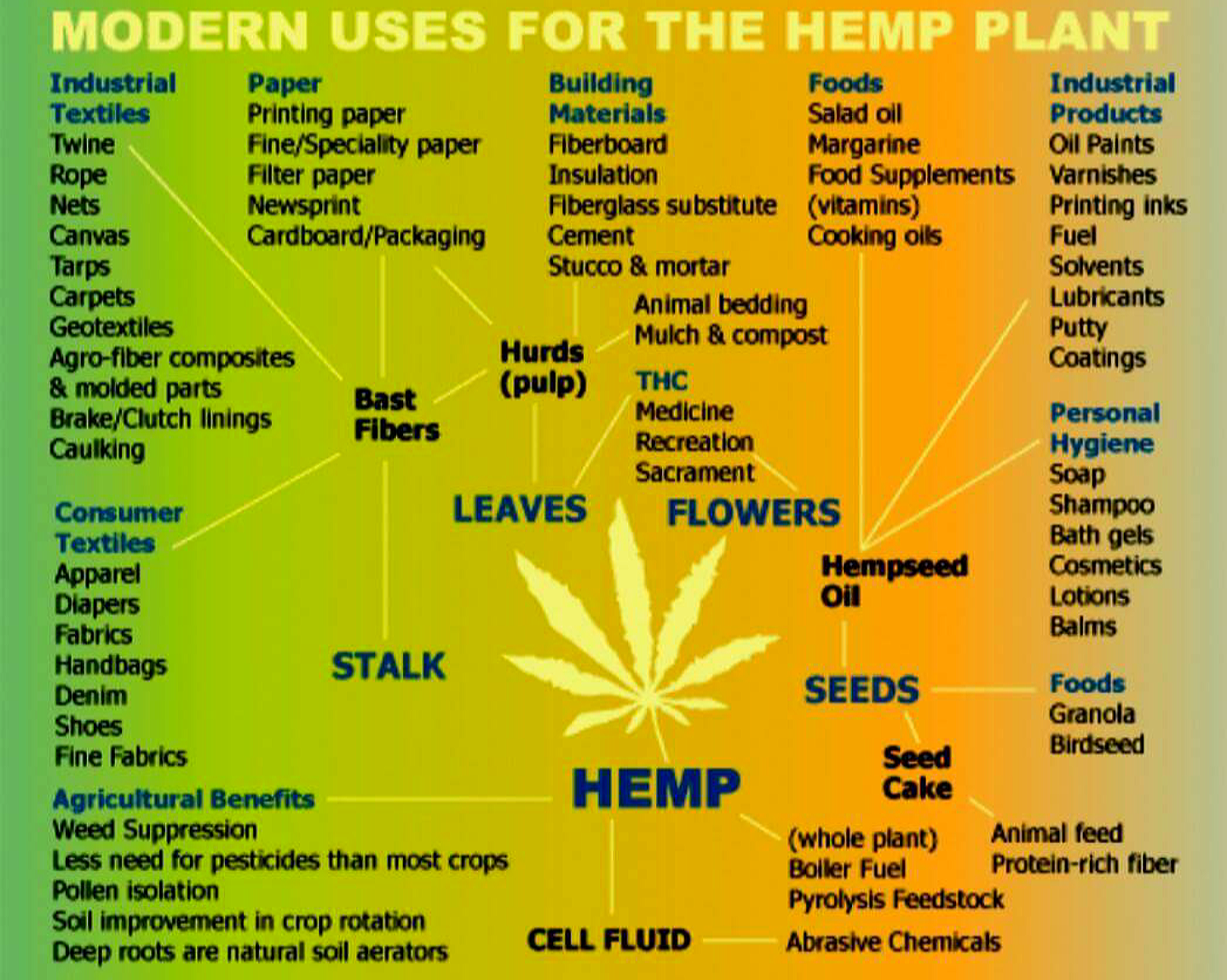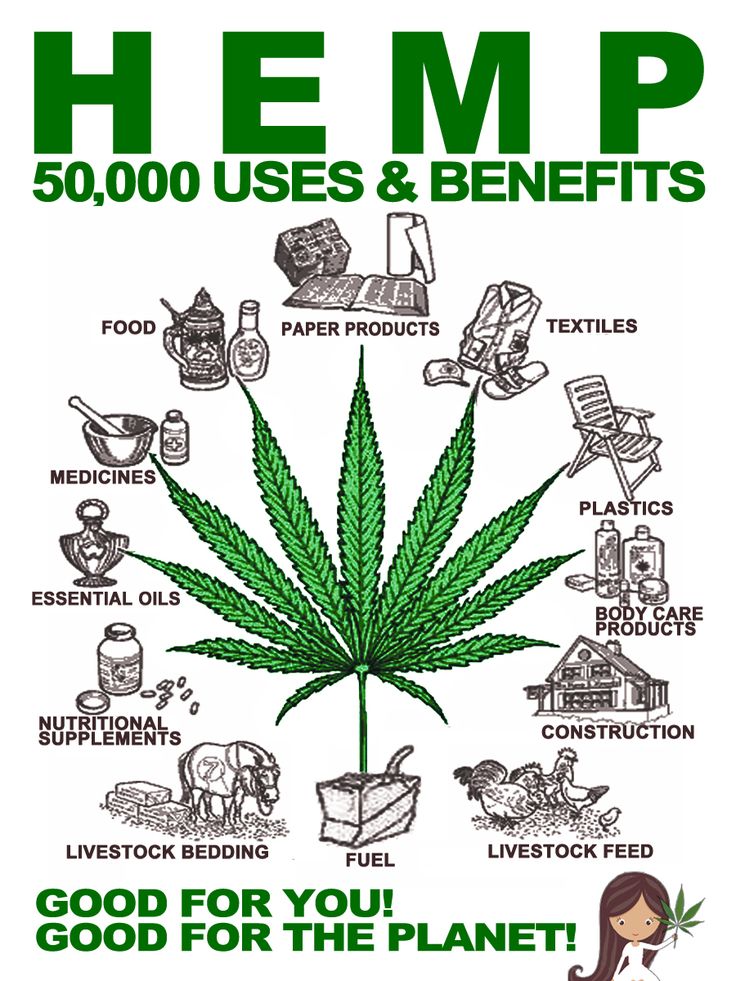 Watch:

---
Part 2
Learn About Kannaway!
I am offering you the opportunity to join my team of Kannaway Ambassadors as a network marketer, where you will become an entrepreneur, empower yourself with knowledge, empower your health, and secure a residual income that will allow you to dump your J.O.B. (which stands for Just Over Broke)!
I am looking for a few motivated individuals of any level of experience to join my team. By joining my team, you will be joining Kannaway in becoming an Innovator and a category creator, not only pioneering new territory, but over coming misconceptions as you share the truth.
The truth that Hemp is not Marijuana!
You will bring awareness to the healing benefits of CBD-oil, which is 100% legal in all states.
You will be supporting and making a living in the Network Marketing Industry and in the Industrial Hemp Movement!
Kannaway is an up-and-coming company, growing solidly, and is backed by and a subsidiary of a global publicly traded US-based company, Medical Marijuana Inc., a leader in therapeutic grade, off-the-counter, 100% legal, CBD-rich Oil, based in California.
Our parent company MJNA in a Google search: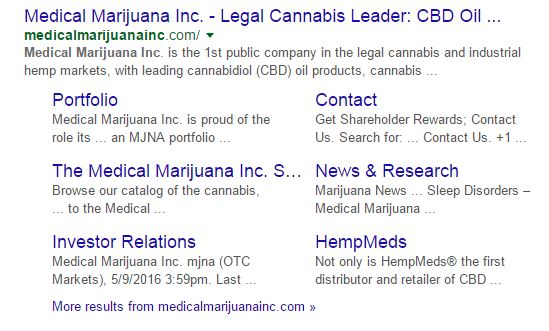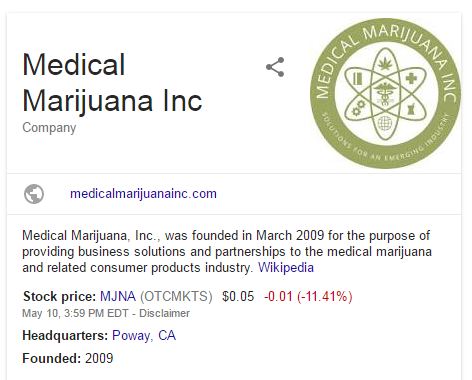 Kannaway,
in a Google search: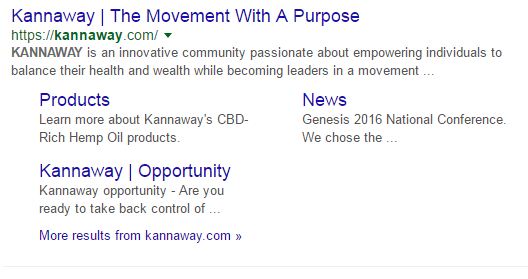 Kannaway's Goals:



Kannaway April 2016!
The Genesis of Kannaway!
A re-birth and a maturing!
In April 2016, Kannaway hired a new CEO, Blake Shroeder replacing Troy Nihart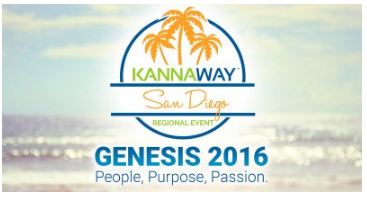 May 2016 witnessed the Genesis, re-birth and re-launch of Kannaway!

Kannaway, enhanced! now laser focused!  Better than ever:
Better compensation plan, improved branding, more focus, a new set of goals and much more!  lead and supported by an amazing team, dedication, and a strong parent company. Maturing and growing solidly!
Watch Blake Shroeder, the new CEO, talk about these changes to our team:
Kannaway's advocates and is focused on being:
Here are Kannaway's objectives again
Kannaway is now solid and is rapidly getting recognized across the country!
The best time to join an up-and-coming network marketing company is as early as possible!
Be at the forefront of the biggest comeback of Hemp to the US!





Kannaway in the news!



.

.


More:
More: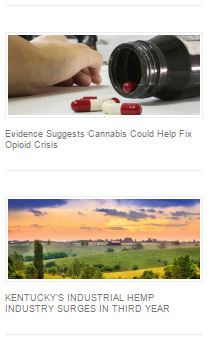 ---
Part 3
Learn About CBD!
Cannabidiol (CBD) is 100% legal in all 50 states. The chemical compound CBD has MANY beneficial effects on the human physiology, these videos and images will show you some of what studies, doctors, and researches have discovered.  CBD is gaining in popularity especially in the mental health, cancer, chronic diseases, and chronic pain circles.
CBD is legal in all 50 states!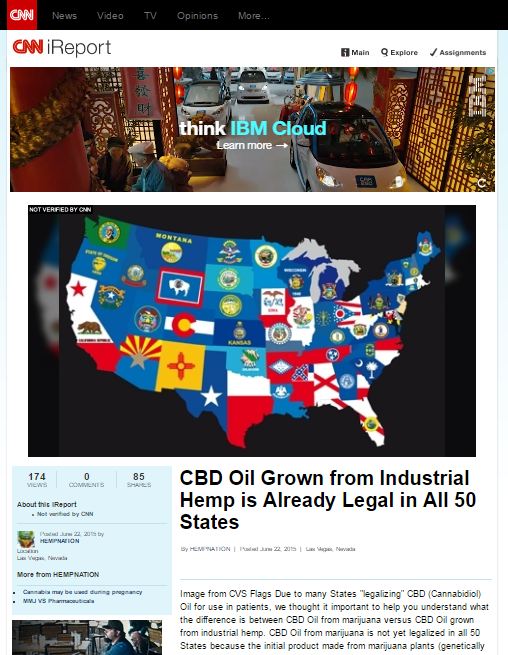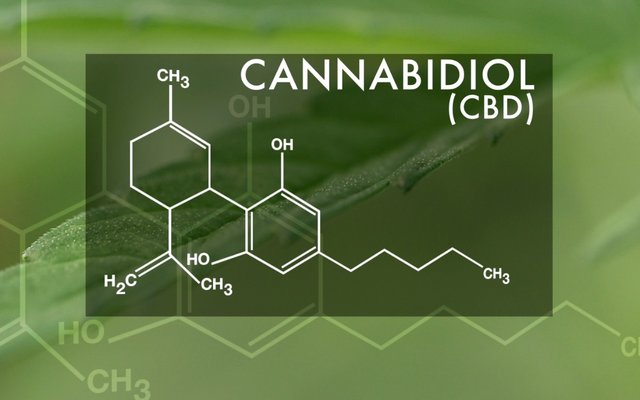 Watch:
Watch:
(Note: most of the beneficial effects people attribute to THC are actually caused by CBD!)
Notice how CBD's health benefits are superior to other cannabiniods. In addition,
CBD is 100% non-psychoactive and 100% legal.
Another chart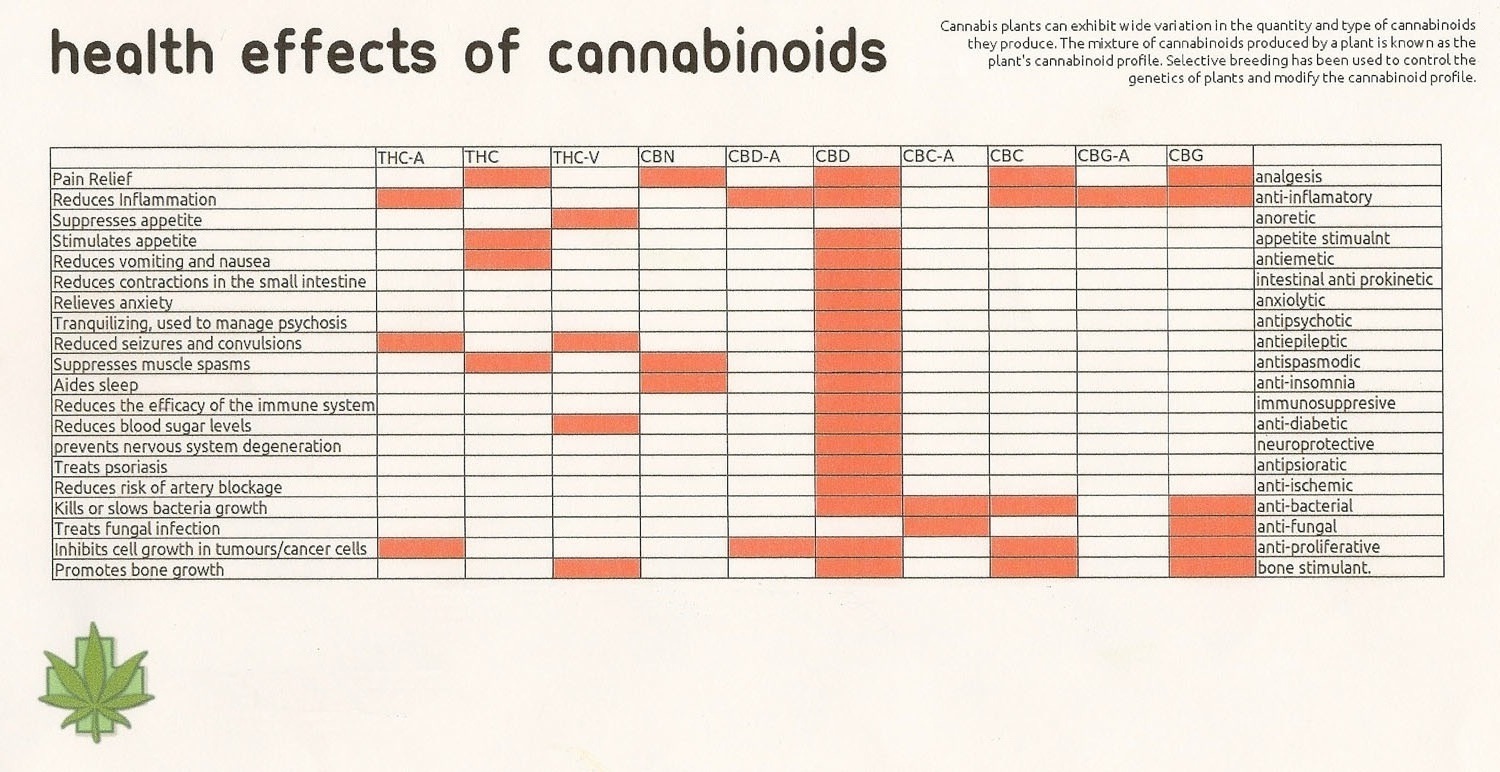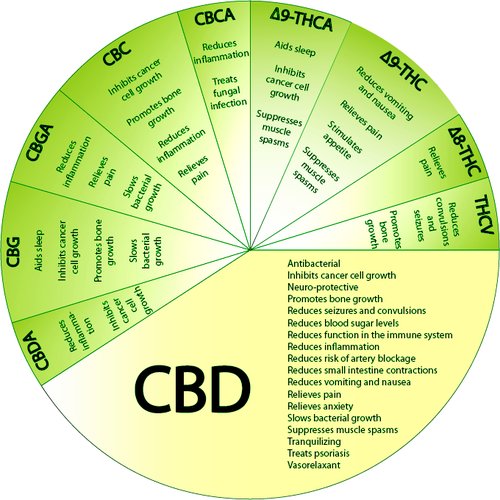 Learn about the CBD used in Kannaway's products

Kannaway's CBD oil is the same oil used by HempMeds brand RSHO Blue, and is lab tested for the highest quality!
Our Hemp Oil is derived from 100% legal non-GMO European industrial hemp and we utilize our proprietary extraction methods to extract the oil from the mature stalk of the plant. Kannaway offers the highest quality hemp oil available worldwide!  Kannaway's CBD-rich Hemp Oil is used as medication (by prescription) in Brazil and Mexico under the HempMeds brand RSHO Blue!
Kannaway's CBD-rich hemp oil is of the HIGHEST quality and most rigorously lab-tested CBD on the market!!   
Trusted by doctors and government approved in Mexico and Brazil!
More to prove this: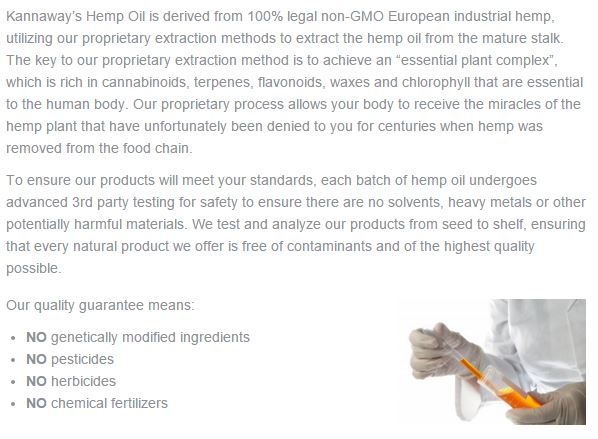 More: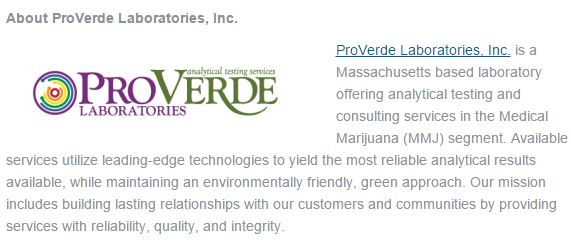 More:
More: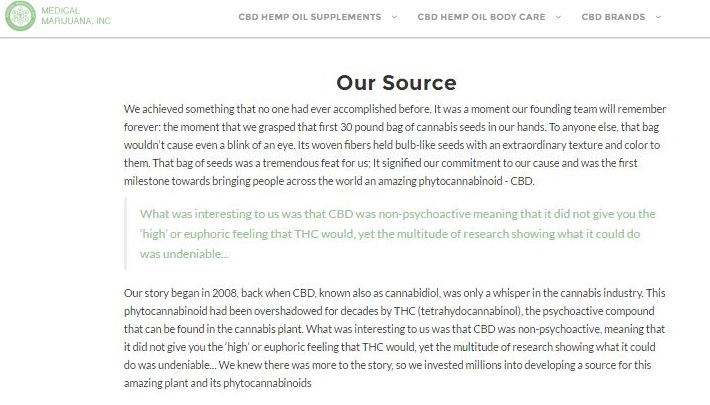 ---
Part 4
Learn About Rev!ve!
Revive is Kannaway's line of health products with the highest concentration of CBD!  This is the same CBD used in the HempMeds' RSHO to treat medical conditions in Brazil and Mexico!  Highest purity of CBD
We, in the US, can purchase this without a prescription!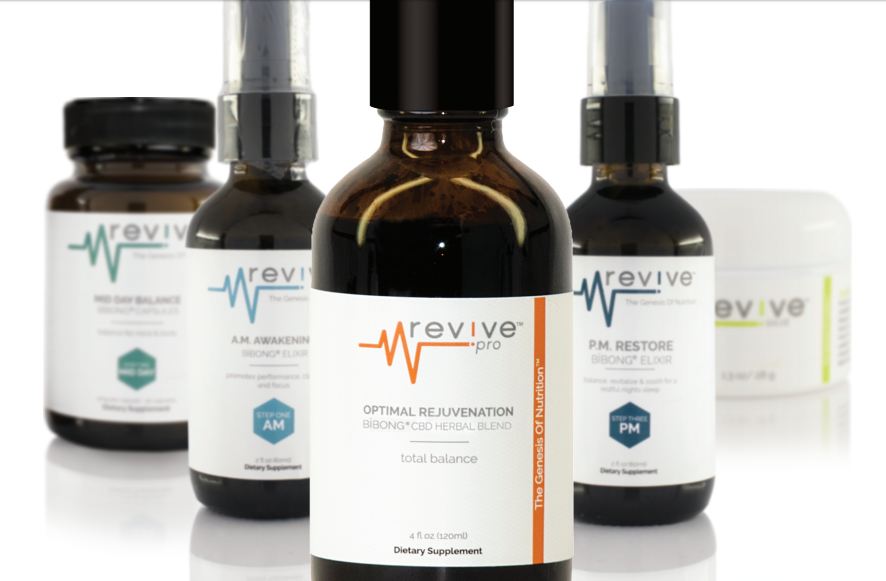 Being the health researcher and business person that I am, before I joined Kannaway as an Ambassador, I made sure I researched the products, their quality and "cost"; after all, let's face it, it is much easier to buy into something you believe in, and I will be using these products and wanted to make sure they were priced well and of the highest quality.  I was VERY pleasantly surprised 🙂

The price per mg of CBD is extremely competitive when compared to all the other brands. The quality is hands-down superior (as it is the same oil used in HempMeds!)
That's not all!
In the Rev!ve line of products, in addition to the best lab-certified CBD, you will get the added benefit of Kannaway's proprietary "Bi-Bong" formula which enables the mind and body to work at their optimal state, thereby promoting ultimate health, youthfulness and longevity!
Notes from my products comparison:
The quality of RSHO Blue correlates to Kannaway's Revive Pro.  Real Scientific Hemp Oil (RSHO) By HempMeds is the oil approved and subsidized by the Mexican and Brazilian goverments and is prescribed to patients with a multitude of medical conditions!
Kannaway and HempMed are subsidiaries of  Medical Marijuana Inc .. and use the same CBD oil!    Medical Marijuana Inc is their parent company, and a world leader in the field of CBD oil.
Revive Pro is really a tremendous value AND then you have the add value in the Bibong formula, along with the great flavor and what is NOT in there (no preservatives!)
No matter how you slice it, Kannaway comes out on top
Revive Pro is great value for the money. It blows away even the HempMeds especially when you consider it tastes good which helps with keeping people compliant in taking it!     AND it has the herbal bibong formula!
Compare it to CBD+, CBD+ has all the icky preservatives in it; and Quicksilver tastes awful
Taken sublingually, absorbed directly into the blood stream without the need to smoke it. Bypassing the stomach and digestive system for better absorption!
In addition, unlike other CBD products, Kannaway's Rev!ve is 100% natural and pure, with no preservatives, fillers, colors or any thing but Natural ingredients! 
One of my favorite products Rev!ve Pro!

---
Part 5
Consider Your Options!
What can I do? 
You could:
1)  Purchase Kannaway's products  (I will give you a Gift Card, and show you how to get wholesale pricing),

or you could
2) Join the movement, by joining my team, you become an advocate for industrial hemp (think Hemp milk, Hemp clothing, Hemp protein.. regular items in your grocery store –  CBD hemp oil is poised to become the next popular hemp product, and perhaps the most potent healer).  Not only will you own your own home business, join a friendly and motivated team, but you'll also secure residual income with a company that is guaranteed to become a household name very soon!    
or you could
3) Do nothing. Miss out on using CBD, miss out on learning, miss out on sharing it with others, improving your life and others' lives with knowledge and the opportunity to own your own business!   The choice is yours.
You will receive a multitude of financial benefits and incentives, your potential of impacting others and of making an income is unlimited!
Ask me about the compensation plan
Join me and become an Ambassador to the company with The Movement with a Purpose!
Be at the forefront of the biggest comeback of Hemp to the US!

---
Part 6
Why?
Why become a Kannaway Brand Ambassador? 
Watch:
Why Join Kannaway as a Brand Ambassador?



Some of the benefits of becoming a Brand Ambassador:
We are an innovative community passionate about empowering individuals to balance their health and wealth while becoming leaders in a movement that spreads the truth about the benefits of an amazing plant in our modern culture.
A solid company destined to become a household name
Top of the line CBD products!  hands-down
A fresh and an unsaturated market for CBD products
Earn a comission on sales from your free storefront
Earn a comission on group sales
Earn from repeated orders
Earn as you learn to be an entrepreneur
Eligible for special trips and incentives
Evidence based medicine
Free Virtual office for keeping track of you Team and Earnings
Free Gift Cards
Free marketing materials
Free store-front
Get three and yours for free incentives
Helping others create better health and wealth
Minimum Income Guarantee
No cap on income
Other income benefits (triple pay, different ranks and pay scales)
Quit your daily J.O.B. (Just Over Broke)
Rewards for referring other Ambassadors
Secure residual income
Tax advantages of having your own home-based business
Many other financial incentives
Weekly conference calls, weekly conventions, support teams, support everywhere!
Join the revolution, be an advocate for hemp, help the Genesis Plant make a comeback to the US!
Educate others on the power of hemp and CBD-rich hemp ol
Empower your mind, body and wallet, and free up time to do the things you care about
No hidden fees
More products will be added soon
Family-focused
A company that is being re-born with fresh energy, huge backing and amazing success!  (starting April 2016 with a new CEO)
Becoming an Ambassador costs $49.99 a year, only **
the CBD oil used is Scientifically based and supported world wide!
No other network marketing plan offering CBD products, or backed by a company as solid and scientifically-accepted, and respected by governments as ours!
The most generous Compensation plan any Network Marketer has ever seen! (Better than Nurium, doTERRA, Young Living, etc) *
There has never been a better time to join than now!  early!   so that you can grow with Kannaway as awareness spreads about Kannaway and CBD-rich oils, and hemp in general

*  –
The compensation plan was rated in the top 10 most generous world-wide (but none of the others were as innovative as us, no one else sells CBD oil like we do)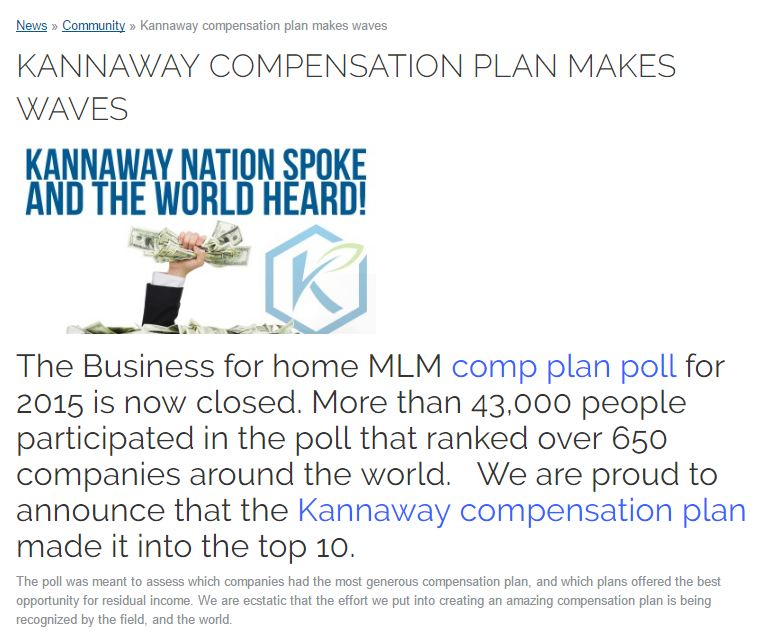 .
Click here (right click and save on your computer) to download and study the compensation plan PDF. Read the plan then ask me questions if you have any. I will answer all your comp plan questions as well, especially if you are new in the network marketing world, I'll help you understand the plan.

** –
I will give you a $50 Gift Card, essentially your first year membership is free.


Some of the benefits of working with my team:
I will give you a $50 gift card for you to use when you join
A friendly support team
Your success is my success
Mentoring for free
Marketing resources for free
Digital media for free
Conference calls, and face to face meetings
Support via text or online throughout the day, 7 days a week, for free
My team wants to see you succeed
A couple Facebook secret groups for our team members
Will connect you with multiple FB groups on this product niche
Will connect you with resources on CBD and Hemp so you can learn more if you want
I am a student of nutrition, herbalism, mind-body connection, pain reduction, and Chinese medicine. I have connections to many people in the healing world, and I'm happy to share my knowledge and resources to help you succeed.
Online communications and texting can be done all day log, when it is convenient to reply. in reality, geographic distance, even your schedule, are not a barrier.
My goal is to answer your question.
I have direct contacts at the corporate office in California!
My team is pretty high up and 'the first' team in the midwest
Guaranteed to get mentoring from me, because your success is my success!
I will mentor and teach you everything I know, depending on your goals.

---
Part 7
Take Action!
What can I do? 
Be at the forefront of the biggest comeback of Hemp to the US!
CBD awareness is spreading! Join now, advocate, educate, and profit now!
We are an innovative community passionate about empowering individuals to balance their health and wealth while becoming leaders in a movement that spreads the truth about the benefits of an amazing plant in our modern culture.
Join the revolution, be a category creator, educate,  heal your body while you empower yourself with knowledge and a residual income!
there has never been a better time to join than now!  early, so that you can grow your business and rise as the company (and awareness of CBD-rich oil) also grow!


ARE  YOU  READY?
No, I rather purchase the Rev!ve product only (click here)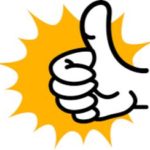 Yes! Contact me now!

 
1- let me know how I can join!
2-answer my questions!
3- send me the $50 Gift Card!
Fill and submit this short form to get started!  quick and easy..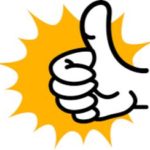 By contacting me you are taking the first step, and are on your way to starting your own home business, and joining my support team for free!
I look forward to working with you!
Ethan Z.
(P.S. you will get my email from EZMindBodyHealing [at] gmail.com)
Got a question? ask me. I will answer every question you have!

I am serious about this, don't contact me unless you are serious about starting your business.


Wait!  I am too eager to wait!
I understand your feeling! I was equally excited and wanted to jump in as soon as I found it the kind of information I shared with you above, and I did!  🙂
You can sign up as an Ambassador in my team RIGHT NOW (click here)
You will receive all the benefits mentioned above!  except for one, which is the gift card. Once you register, since I did not get the chance to give you the $50 gift card I promised you, I will send you a Target, Walmart, or an Amazon gift card for the value of $50
This is absolutely a limited offer until I meet my goal of 4 more people in my team, I am only offering this as a gesture of trust, and to show you that I care about your success. I give a $50 Kannaway gift card to all my new team members, but if you sign up online now, you will not miss out, I'll give you another gift card!  I keep my word!  Offer ended.  Contact me via email before you join so I can email you the $50 gift card, or sign up right away without one, the value my support and my team's support in it's own right is worth hundreds of dollars if not thousands 😉

---
With my support team (for free), with Kannaway's top of the line products, generous compensation plan, corporate support, strong parent company, and with the benefits of CBD and increasing awareness, you have nothing ahead of you but success, empowerment and an easy way to start your own business, and secure residual income. Contact me above to get a $50 gift card (your first yr's worth of membership for free)
here's the latest hangout conference call with both CEOs Black and Stuart – Wednesday May 11,  2016
---

Feel free to email me as well: EZMindBodyHealing [at] gmail.com
Connect on Facebook:
FB Page: Make Money in the Hemp Industry 100% Legally
FB Page: Moms Make Money
. . .
Read more about CBD (FAQ, Research, News) on www.HempOilFacts.com
To your success!
Ethan Z. (EZ Mind-Body Healing & The Alchemy of Getting Rich)
and create freedom
---
---